
Hand-embroidered raffia items in Italy
We are going through a difficult moment, for this reason Monti Artigianato sincerely wishes you a Happy Easter.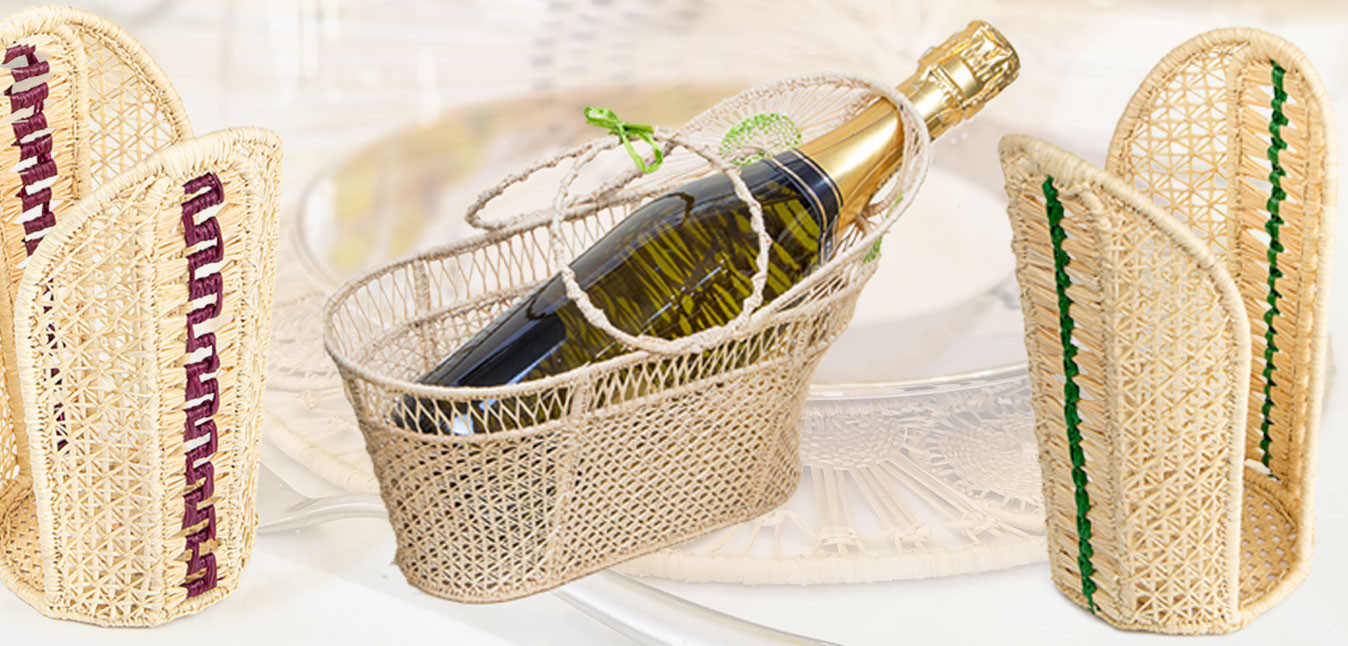 For our raffia bottle holders we have decided to also use colored raffia (viscose) letting ourselves be inspired by new fashion trends as regards the color finishes.
The natural hue of the raffia allows it to adapt very easily to warm and delicate hues, but it also goes very well with the brightest and most vibrant colors.
The bottle holder in natural raffia with colored embroidery will make the table tidy and elegant.
Sorry for the inconvenience.
Search again what you are looking for